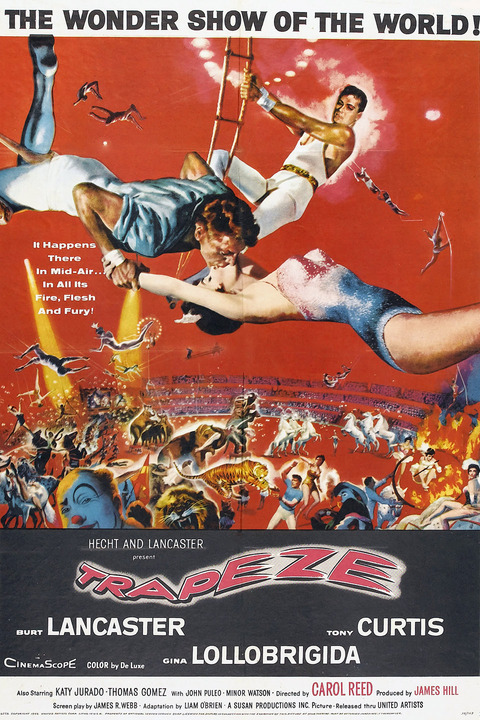 When has life called us to let go and leap into something new?  With gasps of awe and vicarious fear, Soul Matters Inner Circle members watched the video Learn to Fly: The Parable of the Trapeze while pondering the reflection recorded over scenes of Tony Curtis and Gina Lollabrigida flying through the air, catching each other deftly.
The questions jumped out at us:
What new trapeze bar has your name on it–i.e., what is your next new story?  
What do you need to let go of to grab the new bar?
We shared our stories of transition.  For some, moving to the Eastern Shore—leaving behind familiar faces and places—was a major letting go, and making it feel like home is a challenge for some. And yet, we were reminded, you need not do it alone; the UUFE community is here for you.
"Let go or be dragged."  ~  Zen proverb
This proverb was offered as a reminder of the high costs of trying to deny change or hold on.
Our spaces also show where we are hanging on to things.  How do our spaces reflect our spirituality?  In her book The Life Changing Magic of Tidying Up, Marie Kondo encourages us to see decluttering in a new light.  It's not about eliminating mess–it's about letting in joy and creating space in which our spirits can breathe.  Many of us are taking up the author's challenge:
"Anything that doesn't "spark joy" is to be touched, thanked and ceremonially sent on its way!"  
What an insightful way to downsize as well, many noted.